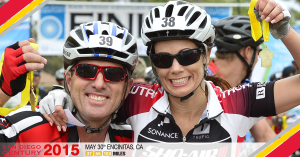 Congratulations to Gayle, Adam, Bassam, J.R., Jason, Cliff and Christiane for their great answers in the "What is your Romantic Cycling Route?" question post.
Thank you to everyone who participated, what a great set of ride suggestions for us all!
Here is the Facebook Post  to see all the answers, including our winners!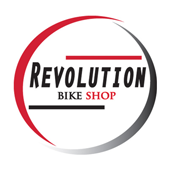 And join us in thanking our official bike shop, Revolution Bike Shop in Solana Beach, for being part of this fun promotion with t-shirts and water bottles!
RIDE ENTRY WINNERS
Gayle Kodimer Mckenna My favorite ride - California Central Coast from Cambria to Piedras Blancas. Along the way we got to see zebras and the amazing elephant seals. Then back to our hideaway in Avila Beach to toast our ride together with a glass of wine and appetizers.
Adam Herrera
We are new to the sport but enjoy our local SART ride the we affectionately call the Herrera Haul.
REVOLUTION BIKE SHOP WINNERS
Bassam Koussa
The most romantic route for me is touring the beautiful Big Bear Lake. I like this rewarding relationship between me and the nature. When I feel exhausted climbing the hills I suddenly feel my lungs inflate and breath love with its facinating scenery of mountains, trees, lakes, air and people. I believe this is what it is to be happy and in LOVE!
Jason Tirona
On beach cruisers from San Juan Capistrano to San Clemente via PCH with the wife!!!
Cliff Currie
Without a doubt, it's Quepos, Costa Rica to Playa Dominicalito along the 34.
Christiane Staninger
The little stretch from Julian to Wynola, down Farmer's road, in April. The trees are blooming, the cows are mooing, there are daffodils everywhere, and it's all down hill. The presence of 5th graders on the Ride Across California makes it even better.
PROMOTION RULES
Whatever it is, share your answer, help us celebrate the romance in cycling, and you'll be entered for a chance to be one of 7 winners that will win one item of our giveaway items, including:
(5 winners) each winner will receive either a water bottle or T-shirt from our official bike shop, Revolution Bike Shop in Solana Beach.
(2 winners) each winner will receive 2 ride entries good for any distance (103, 66 or 37 mi) for the 2015 San Diego Century.
Join the fun and get in on the regular giveaways leading up to the San Diego Century on Saturday, May 30, 2015.
Drop a note here or on our Facebook page with your answer to get in on the giveaways.
Want help & motivation training for your 2015 rides?  Become a member and access our free training and group rides.  Free training & rides began in January and will run until the week before May 30.
More details on the giveaway:
No purchase necessary.  Entries limited to one per person, one prize per person.  A minimum of 6 winners will be selected in this promotion on February 15.  Items will be awarded based on comments on this post, or on the San Diego Century Facebook page between February 2 and February 15 at 12:00 pm, with winners selected by San Diego Century judges.