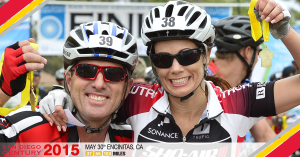 Congratulations to Jen Orr, Jared Lee, Lorraine Robles and Kevin Bachman for their great routes and GPS posts for the "Where did you ride this week?" question post.  They each won a ride & jersey combo entry to the 2015 San Diego Century!
The remaining winners will be announced prior to May 26!
Thank you to everyone who participated!
Here is the Facebook Post  to see all the answers, including our winners!
And join us in thanking Revolution Bike Shop in Solana Beach, APX Hydration and Rudy Project for being part of this fun promotion!
OFFICIAL RULES & GIVEAWAY LIST
Note: (We contact all winners via email or Facebook reply.  If you see your name and have not seen or received communication please contact us via [email protected]!)