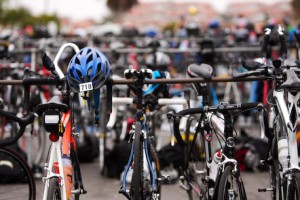 Many kinds of bicycles are available for rental within a 20 minute drive of Oceanside Pier. Although the sole Oceanside shop has only beach cruisers, "townies" and one mountain bike tandem, they are all actually perfect for the two River Trail courses (7 & 15 miles).
Alan's Bike Shop – Oceanside - 760/722-3377 – Best way to reserve a cruiser or townie or the lone tandem is on-line (www.alansbikeshop.com). E-mail is alan[email protected] but not checked daily.
NYTRO – Encinitas – 760/632-0006×5 – Has Cervelo S1 & P1 (zoom-zoom) for rent . MUST CALL to reserve. www.nytro.com for information, location, etc.
B&L Bike and Sport – Solana Beach – (858) 481-4148 – Has high-end Specialized road bikes (zoom-zoom) for rent. MUST CALL to reserve. www.BLBikes.com for more info
TREK Bicycle Superstore – Vista – 760/599-9735 – Has TREK road bikes for rent (zoom-zoom). MUST CALL to reserve. www.trekbicyclesuperstore.com for info.