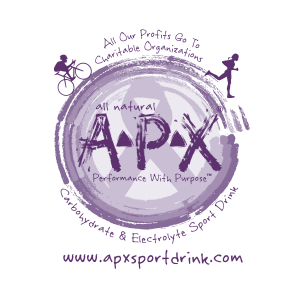 Are you working on your hydration & nutrition plans for your next long rides, especially Bike the Coast?
It can get hot on the 100 mile course for Bike the Coast, and your training will also bring some hot days, so be ready with these 5 tips!
TIP #1: For 100 miles at Bike the Coast on October 10 plan for 2 water bottles and plenty of sun protection. Please watch http://bike-the-coast.com and the Facebook page at https://www.facebook.com/bikethecoastCA for weather updates.
TIP #2: Plan for your resources on your training rides and at the event. Gas stations, convenience stores and grocery stores are great locations to place on your routes to pick up drinks and nutrition if you need it.
Review the aid station locations for Bike the Coast on Oct 10.  Aid, water and calories are always within 13 miles on the 50 and 100 mile courses.
TIP #4: Experiment with your training to know what aid station food/drinks will work best on Oct 10. The aid stations will have nutrition bars, pretzels, trail mix, bananas, oranges, PB&J, along with water, APX Sports Drink & ice. If you're doing the 100 mile route there are additional sub sandwiches at the turn-around near the Pier along with snacks as above. The distances between aid stations are 12-13  miles. Also, each rider gets $5 in food coupons for your choice from the food partners at the finish.
TIP #5: For some great advice in dealing with heat and preparing over the next few weeks, read John Howard's TRAINING/NUTRITION TIPS
See you on October 10!